There's an age-old saying in medicine: "Treat the root causes, not the symptoms". While the advancement of technology has always steadily elevated the capabilities of  healthtech professionals since the dawn of human history, such advances have often come in a piecemeal manner, limiting their potential to produce the best patient outcomes. Symptoms of poor health, not causes, have been the target of too many inspiring technologies for too long. This applies to the world's wider healthcare crises, as well as the biggest looming crisis of all – climate change.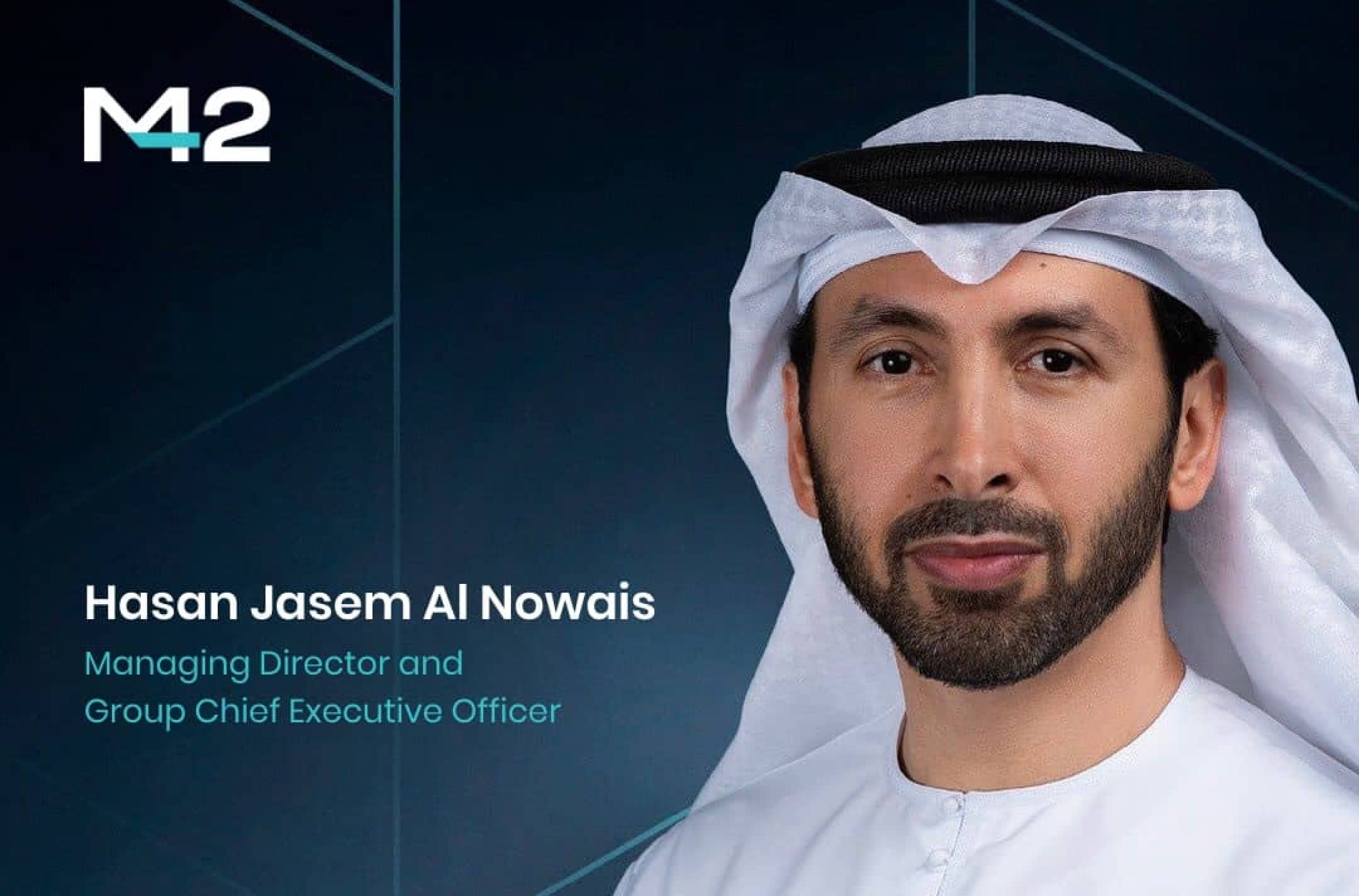 In 2023, we have finally reached the point where several key technologies are coming together, allowing for the creation of a radically different, tech-led approach to healthcare. With the emergence of digital recordkeeping, AI-empowered diagnosis, advanced genomics, stem cell and longevity therapeutics, we can create a comprehensive understanding of any given patient. From there, we can accurately assess their healthcare needs and directly address the root causes of their illness, intelligently building towards an optimal outcome every single time.
M42 – A new way to approach patient needs 
This tech-led approach to providing next-generation healthcare is what prompted the creation of M42. A first-of-its-kind, tech-enabled, integrated healthcare company, we continually develop and integrate the latest emerging medical technologies and patient services into our world-class facilities across the global so patients can enjoy precise, personalized and preventative care.
This is our operational ethos and the driving inspiration behind our growth journey; we're constantly looking for the best partners and prospects for collaboration to improve our healthtech offering. Our recent acquisition of Diaverum demonstrates this commitment. Diaverum is the world's third-largest provider of dialysis services, operating 440 clinics around the world, but it was the company's unwavering emphasis on providing care tailored to patients' needs and choices, always supported by the latest digital innovations, that made this partnership a joining of minds as well as business interests.
Assessing the big picture – Tackling the root causes of global health issues
Tackling issues as complex and far-reaching as public health, well-being and environmental sustainability requires effective collaboration at every level. It's not about one provider excelling in a limited sense; far more important is the creation of a wholly integrated, technology-led health ecosystem where best practices and optimal treatments are widely available and constantly refined.
As COP28 rapidly approaches, the eyes of the world will be drawn to the host nation of the UAE. Here, the interplay of health and climate change will be explored in greater detail than in any previous conference. An integral part of this year's agenda, the WHO and key partners will hold the first ever Health Day on December 3rd, giving attendees the chance to explore and discuss critical aspects of the health-climate nexus, such as the health arguments for climate action, health adaptation and resilience measures, and how best to learn from country/region-specific successes.
The significance of this greater emphasis on health-related issues at COP28 cannot be understated. It reiterates how health and climate are linked, that breakthroughs in one arena will bolster the other, and failure to address either will severely impact both. For example, every year 3,575,000 people die from water-related diseases, with millions more suffering from debilitating illnesses caused by ingesting dirty water. Improving global water security and cleanliness could prevent this mass suffering entirely. Similarly, the technological upgrading of the healthcare industry means a smarter, more sustainable sector that creates efficiencies for healthcare professionals, produces less medical and hazardous waste as well as fewer emissions. Not to mention it would have the ability to inspire patients to lead healthier, less consumption-driven lives, prompting further climate benefits.
In support of COP28's broader mandate on health, M42 will be looking to lead collaborative efforts to reduce the industry's carbon footprint, while also providing care for some of the world's most at-risk, climate-vulnerable populations.
Taking the next bold step
COP28 will be a call for greater collaboration, and this serves as a timely reminder that speed is the key when it comes to building the climate and health future that we want. We have to be bold, to seize upon the potential of everything from predictive diagnostics to wearable health tech, and constantly reappraise how it can fit into a healthcare ecosystem that evolves to best suit the needs of its end users.
The pitfalls of unsuccessful tech adoptions are, understandably, cause for anxiety and hesitation when the path to wider implementation is unclear. However, this cannot be enough to dissuade us from deeper investment, bolder experimentation, and wider collaboration on a once-in-a-generation opportunity.
With our fellow healthcare providers, we must embrace inter-and-cross-section cooperation, which will enable us to find the best way forward when setting industry standards for leveraging new technologies. Partnerships at both the strategic and tactical levels will be crucial in avoiding those pitfalls while always keeping our minds focused on the goal of leveraging emerging technologies for the betterment of everyone's health.
For the general public, constant and consistent calls for action on climate change will be necessary to keep the broader global focus where it needs to be, –overcoming the greatest environmental and public health challenges faced by humanity to date.