Mubadala Health Hosts Successful Two-Day Diabetes Conference in Abu Dhabi
The event was in line with Diabetes Awareness Month, which is currently underway and World Diabetes Day, marked on November 14
With the theme of 'Moving Towards the Future of Diabetes Care,' the event featured a distinguished lineup of experts, drawing attendees from across the globe
The two-day conference served as a platform for comprehensive discussions, with a particular focus on the latest advances in addressing the challenges posed by diabetes 
Scores of diabetes experts from across the board gathered in Abu Dhabi on November 11 to 12 for the Mubadala Health Diabetes Conference hosted by Imperial College London Diabetes Centre and HealthPlus Diabetes and Endocrinology Center, both M42 companies.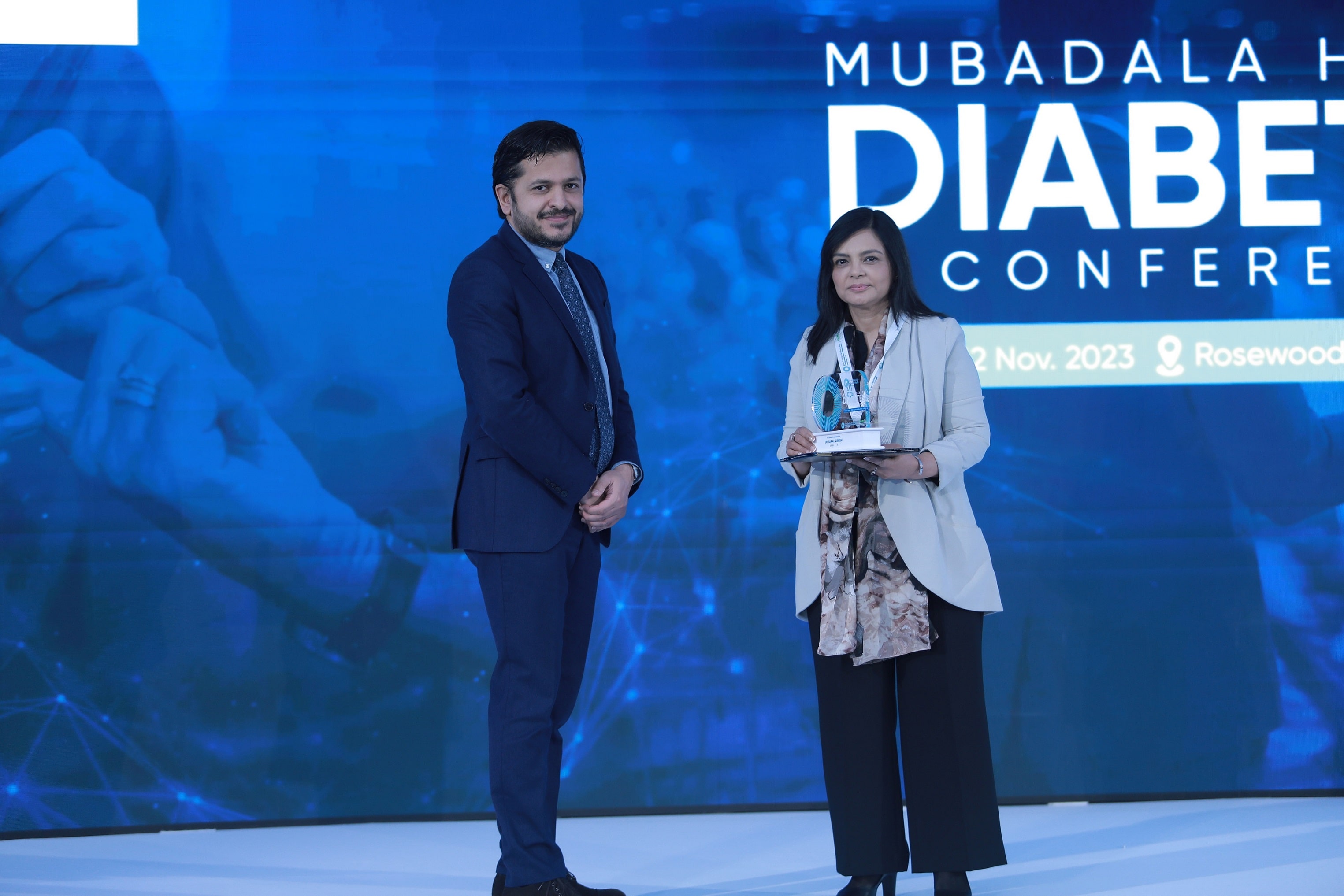 The two-day conference served as a platform for comprehensive discussions, with a particular focus on the latest advances in addressing the challenges posed by diabetes. With the overarching theme of "Moving Towards the Future of Diabetes Care," the event featured a distinguished lineup of experts, drawing attendees from across the globe.
The event comprised experts such as Professor Maha Barakat, Assistant Minister for Health and Life Sciences at the UAE Ministry of Foreign Affairs, who provided invaluable insights into the latest updates in diabetes guidelines. Dr. Saira Hameed, a renowned author and Consultant in Endocrinology and Diabetes at Imperial College Healthcare NHS Trust, and an Honorary Clinical Senior Lecturer at Imperial College London, UK, also brought her wealth of experience to the discussions. In her keynote lecture, Dr Victoria Salem a type 1 diabetes specialist at St Mary's hospital and a clinician scientist in Bioengineering at Imperial College London spoke about recent advances in the quest for a technological versus a biological cure, comparing outcomes in recent trials with fully closed loop pumps versus the first generation of results of stem cells.
Additionally, the conference played host to experts from institutions including Imperial College London, Imperial College London Diabetes Centre, HealthPlus Diabetes and Endocrinology Center, and Cleveland Clinic Abu Dhabi. 
The primary objective of the conference was to empower healthcare professionals such as physicians, nursing staff, technicians, diabetes educators, nutritionists and healthcare administration staff, with the most recent, evidence-based recommendations for the diagnosis, management, and prevention of diabetes.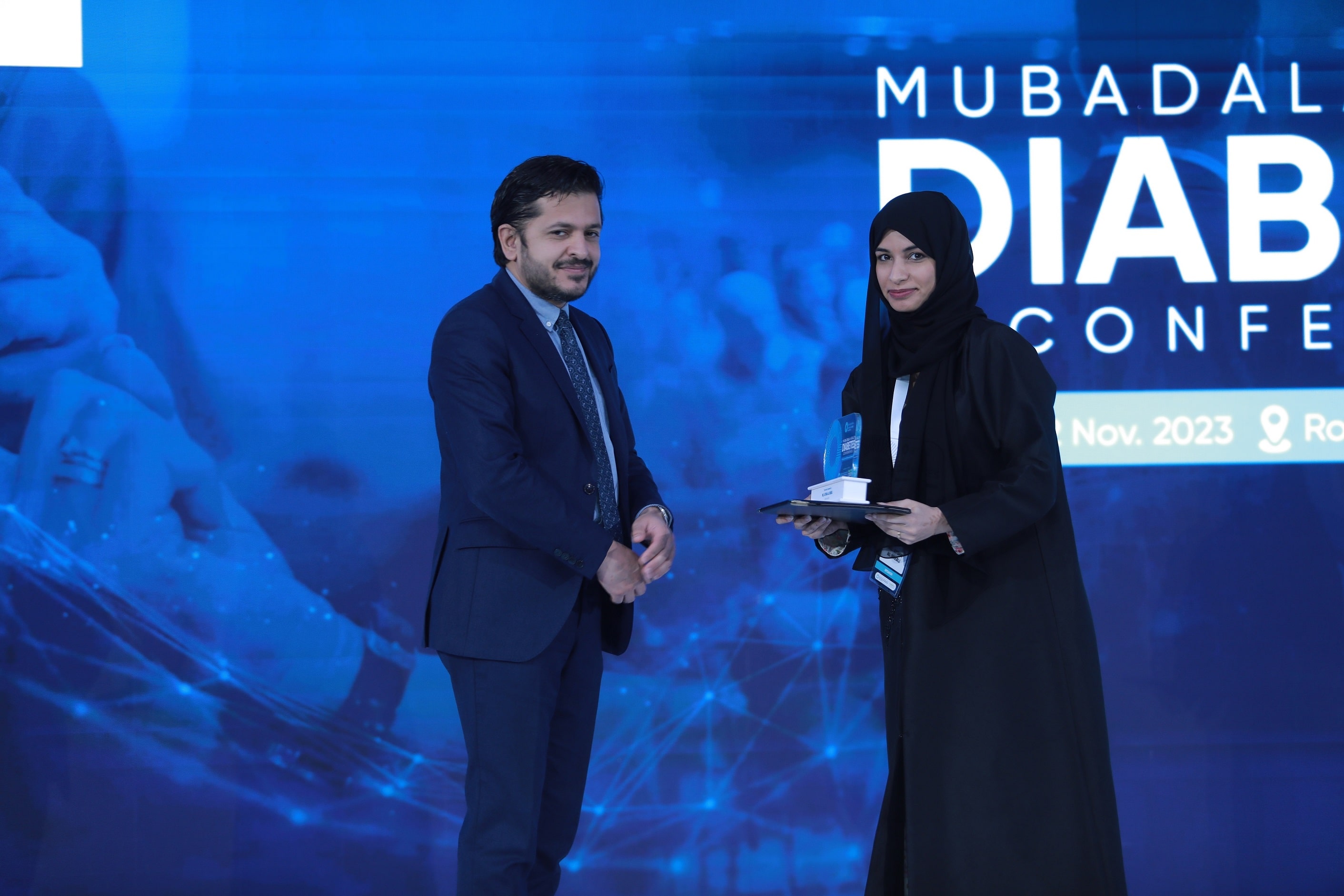 The conference sessions covered a wide spectrum of critical topics, ranging from advances in continuous glucose monitoring devices to the management of type 1 diabetes using stem cells or artificial pancreases, as well as addressing diabetic kidney disease from prevention to treatment, among others. It also featured four parallel workshops designed to provide attendees with firsthand insights into cases from the diabetes type 1 clinic, cases from the diabetes type 2 clinic, and cases from the obesity and lipid clinic.
These topics were brought to life by subject matter experts not only from across the Mubadala Health network and the Abu Dhabi region but also by renowned international experts from Imperial College London, UK. The aim was to equip attendees with the latest updates and insights in the ever-evolving landscape of diabetes care. Furthermore, the conference offered specialized, in-depth workshops dedicated to promoting evidence-based practices aimed at achieving improved patient outcomes.
Prof. Amir Sam, Head of Imperial College School of Medicine, UK said: 
"For ten consecutive years, Imperial College London Diabetes Centre has been hosting the Diabetes Conference in Abu Dhabi, and I am honoured to have co-chaired this event, which served as a platform for sharing cutting-edge research and promoting collaboration between Imperial College London and the UAE in the field of diabetes management. This two-day conference was a testament to the unwavering commitment of our institution to advance the understanding and treatment of diabetes."
The Diabetes Conference in Abu Dhabi is a landmark event in the field of diabetes management. Over the years, it has consistently brought together experts, clinicians, researchers, and healthcare professionals from across the world to exchange knowledge and insights. This year was no exception. The conference featured a lineup of distinguished speakers, each contributing to the vibrant tapestry of diabetes research and care."
Dr. Mohammed Al-Khatib, Conference Chairman, Medical Director, and Internal Medicine, Diabetes and Endocrinology Consultant at HealthPlus Diabetes and Endocrinology Center, said: "It was my privilege to co-chair and attend the two-day conference and hear insights from colleagues around the world. The threats of diabetes is emerging largely in the world, but it is reassuring to know that research to combat the disease is ongoing on a daily basis."
Recognized by the Department of Health – Abu Dhabi, the conference offered 16 Continuing Medical Education (CME) hours. Held at the Rosewood Hotel, Abu Dhabi, this event underscored Mubadala Health's commitment to advancing medical education and understanding. By bringing together two pioneering healthcare providers, Mubadala Health aims to drive improvements in diabetes care in the region, building on the success of previous diabetes-related events and forums held by its partners in the past.